GREAT FEATURE
PE tube 6 Six Color Rotating Printer
Max Speed: 120pcs/minute (Depends on products)
Color: 1-8 color, customization
Suitable for : Cosmetic tubes, Silicon Sealants, Aluminum Caps, Paper Cups
Product Diameter Scope:10~120mm
Motor Power: Driving Wheel 3.7kw; Driver for printing plate 2.2kw; driver chain 2.2kw; Driver for ink stick 0.06kw
Applications– Sample of Offset Printer for sale
Description:
Detailed Product Descriptionfor PE tube 6 Six Color Rotating Printer Quick DetailsType: Offset Printer Condition: New Plate Type: Screen Printer Place of Origin: Shanghai, China (Mainland) Usage: Tube Printer Automatic Grade: Automatic Color & Page: Multicolor After-sales Service Provided: Engineers available to service machinery overseas .
Please believe that we will be able to make you want to products.if you are interested in our products, we are hope you can contact us, we will be sure to make you satisfied.
Packaging & Delivery

Packaging Details: wooden crate Delivery Detail: 30days
Specifications for PE tube 6 Six Color Rotating Printer

6 Color Rotating Printer is used for print the color on the body of tube.the effect is perfect. 6 Color Rotating Printer designed is based on advanced technical design of TAIWAN countries, combined with practical experiences from tube factories.Being the best Choice for PE tube printing, it has stable printing quality and is easy to operate and maintain.
Printing blanket unit, mandrel disk unit and oven can obtain the most reasonable in line speed by using individual motor and control constant speed by * are three functions of this machine:printing, coating and drying separately or in line. it is most suitable for precise & clear printing. It also provide larger printing area & half tone jobs facility.
For method of coating and drying, there are Regular Oven and UV Drying or both together for optional.
For UV lacquer, special UV oven is required, with which to obtain rapid drying out and more glossy surface.We also offer UV & heater oven in common which can save space and easy to operate and save energy for our customer to choose accordingly. Precise index ensures accuracy of every movement. It is easy to dismount/rectify printing mandrel.
Tube feeding system works with detector, Coating will not be proceed without tube on mandrel. Machine will stop automatically if tubes are not taken from mandrel to the oven. Corona system with precipitator ensures cleaning of tubes before printing. Reasonable ink-transmission system shows good effect to large area/screen point printing. Foldable ink unit is easy to clean, change color and stick printing plate.
Main useof PE tube 6 Six Color Rotating Printer:
It is used for printing 1-6 color(s) and drying 100% plastic soft tubes.
Features offor PE tube 6 Six Color Rotating Printer:
1) Employ precise decollator of 180mm width between centers from TAIWAN to drive the printing table, so as to ensure its stability & long service life under high speed working.
2)To the complex process of shifting tubes from printing table to the chain, we also employ TAIWAN decollator and special made rolling screw rod, to maintain the stability of the work.
3) There is only one data cable connecting the printer and dryer, which brings future convenience to the following situation: if the printer is placed downstair while the dryer is placed on upstairs, the tubes won't need a lifting machine to convey to upstairs for drying, so as to save manpower.
4) Direct heating of chamber type of dryer reduces heat loss.
5) Gears using in printer is of fine made, which ensure its precision and service life, so as to help precision of chromatography greatly.
6) Dryer is made up of 2 parts, first part is for laminar current and UV treatment, second part is for infrared heating; thanks to a special laminar current, the gloss oil works well, which reduces the count on the smoothness of gloss oil wheel, so as to reduce the grinding to the gloss oil wheel.
7) Back moving design of printing table, when there is no tube on a printing stick, the whole printing table will move backward for 5mm, so as to avoid the contact of ink and printing rod.
8) Matured headless printing helps to reduce the wastage of large area printing, as well as reduce 2 processes–welding & head cutting–for the oval tubes.

Printer Header Pictures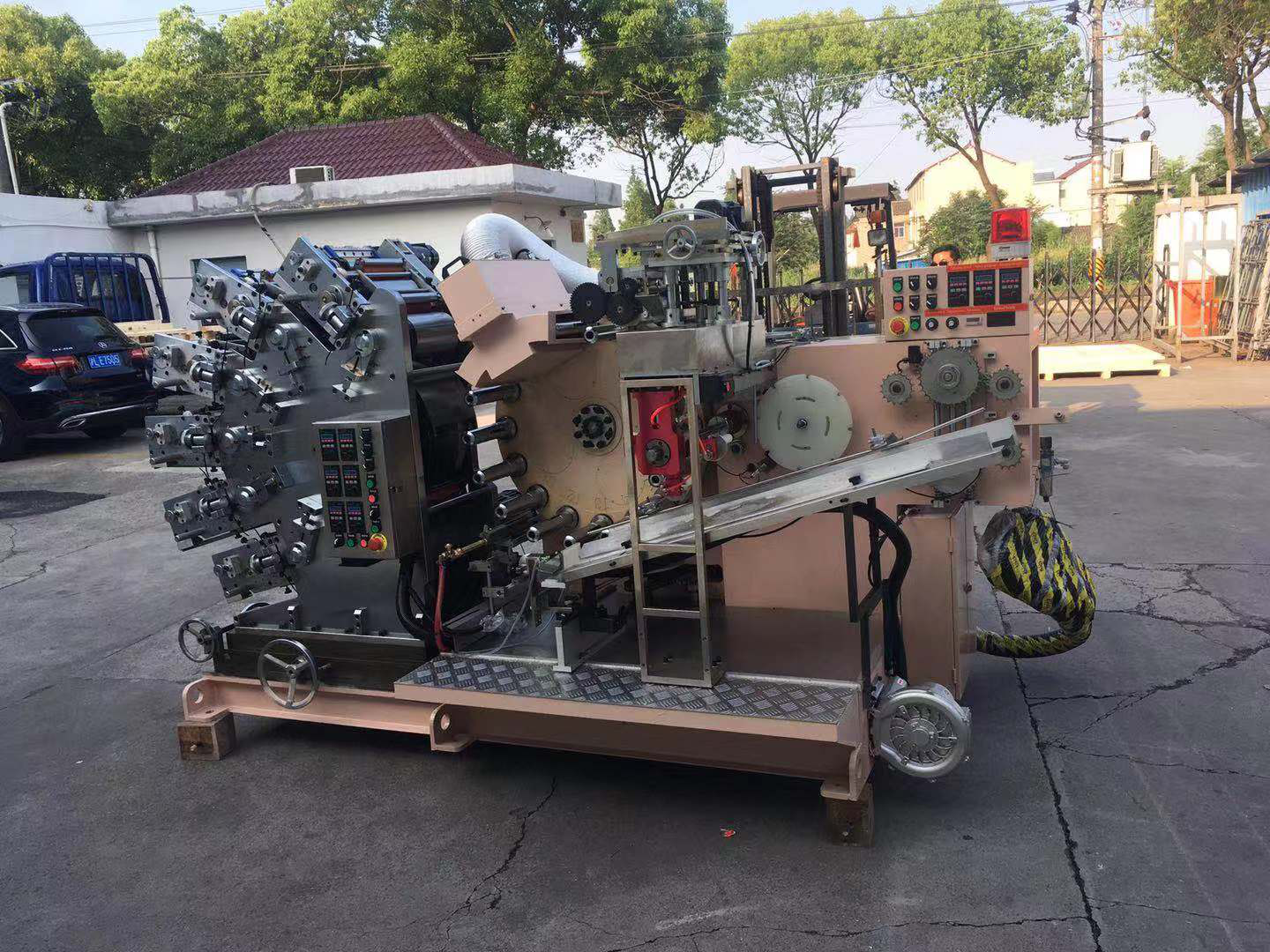 FAQ